Update of EBU R138 on Digital Radio Deployment in Europe
Geneva, 7th November 2017
On the 7th of November, 2017, during the General Assembly of the WorldDAB, the updated guidelines for Digital Radio Deployment in Europe, included in the EBU R138 recommendation, have been presented.
The document was published for the first time in February 2013, and it has been updated by the Radio Group of the EBU Strategic Programme, chaired by Rai Research Centre and the Spanish RTVE.
First of all, R138 advocates radio services digitization. Digital Radio allows to overcome the limitations of analogue radio: in several countries there is no available spectrum for analogue services. Moreover, digital radio allows to further innovate the listener's experience, thanks to the associated textual and visual information and to the joint usage of broadcast and broadband technologies. DAB+ technology is the recommended choice on Band III VHF. Also, RadioDNS standard is recommended to create hybrid radio based experiences.
The digitization of radio should also take into account the future evolution of radio services, towards new user experiences, involving the usage of both linear and non-linear radio.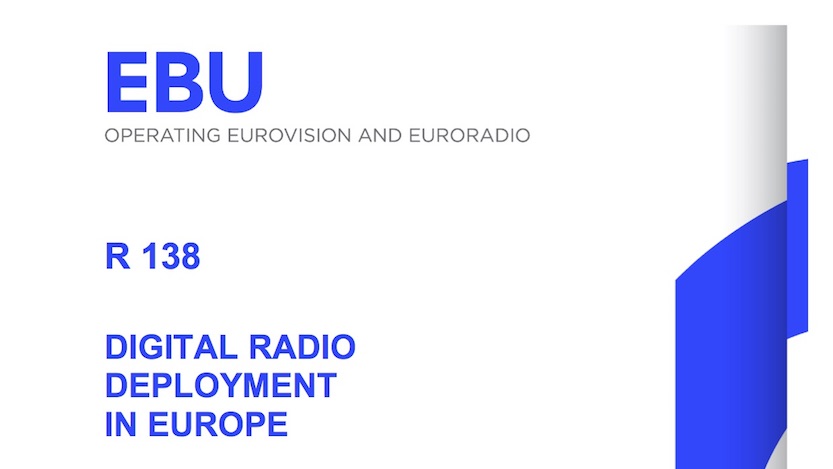 References
Paolo Casagranda
2017 November 17