RAI Research @ Big Data Tech 2017
Milan on 12th October
The Center for Research and Technological Innovation has attended the 4th Big Data Tech event, which took place in Milan on 12 October. The conference deals with technology and business issues related to the Big Data universe and is sponsored by prestigious industrial brands in the industry.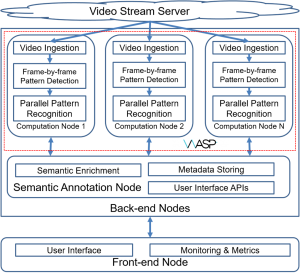 CRIT, in collaboration with AgileLab, presented the experimental developments of the AgileRAI platform, a system for automatic and real-time annotation of video streams.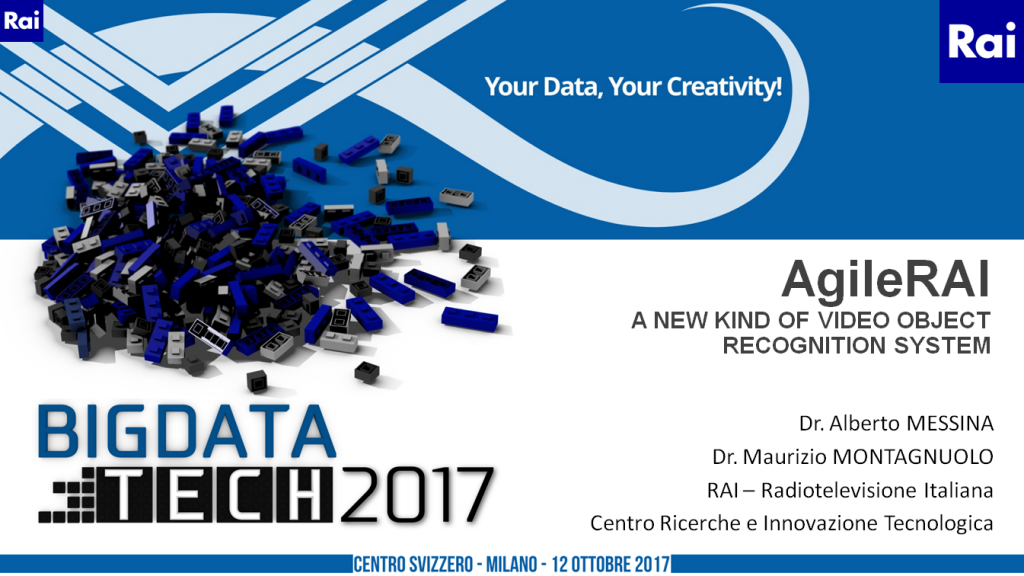 References
M. Montagnuolo, P. Platter, A. Bosca, N. Bidotti, and A. Messina, "REAL-TIME SEMANTIC ENRICHMENT OF VIDEO STREAMS IN THE AGE OF BIG DATA", IBC 2017.
Alberto Messina
2017 October 19