1st NL4AI Workshop
Bari 16-17 November 2017
On November 16th and 17th, the 1st Workshop on Natural Language for Artificial Intelligence (NL4AI) will be held in Bari.
The aim of the workshop, which is part of the International Conference of the Italian Association for Artificial Intelligence, is to discuss the state of the art and the relations between the disciplines of artificial intelligence and language analysis.
For the CRIT, Maurizio Montagnuolo will present on the 16th of November the results of the work carried out within the "Città Educante" project entitled "Applying Natural Language Processing to Speech Transcripts for Automated Analysis of Educational Video Broadcasts", whose authors are M. Montagnuolo, R. Borgotallo, S. Proscia and L. Boch.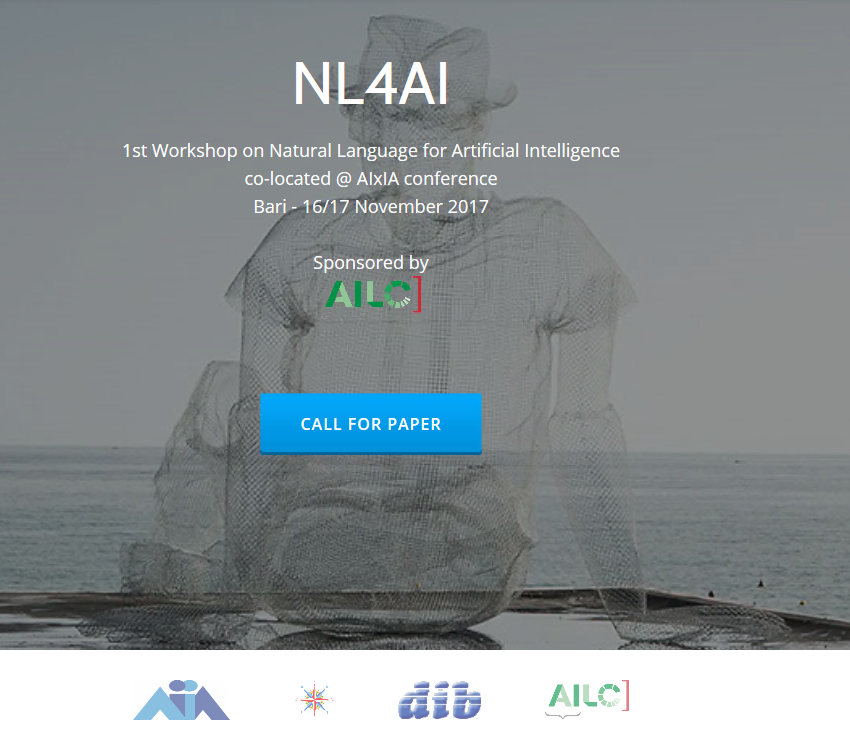 Refereces
Silvia Proscia
2017 November 15