The RAI 4K HDR course, in preparation for the La Scala premiere
The 4K HDR course, in preparation for the La Scala premiere, took place in Milan. The didactic sessions provided a comprehensive overview of the latest innovations in audio and video. This included an exploration of next-generation audio technologies and the ATMOS lab, as well as an analysis of the 4K TV production chain for video. Particular attention was given to the new BT2020 extended color space and the revolutionary HDR technology. The implications and opportunities of HDR technology in television production were thoroughly examined.
A significant element of the course was the setting up of a dedicated field test set, where participants were able to experiment and adjust camera and measurement equipment settings for optimal performance. Remote controls from ob-van added an element of flexibility and convenience, allowing efficient management during the practical test sessions.
Overall, the event offered a comprehensive platform for both practical and theoretical learning, enabling participants to gain an in-depth understanding of the latest technologies in audio and video, with a focus on advanced TV production and the new frontiers of HDR, and enthusiastic feedback from staff who will have to manage this important technological transition.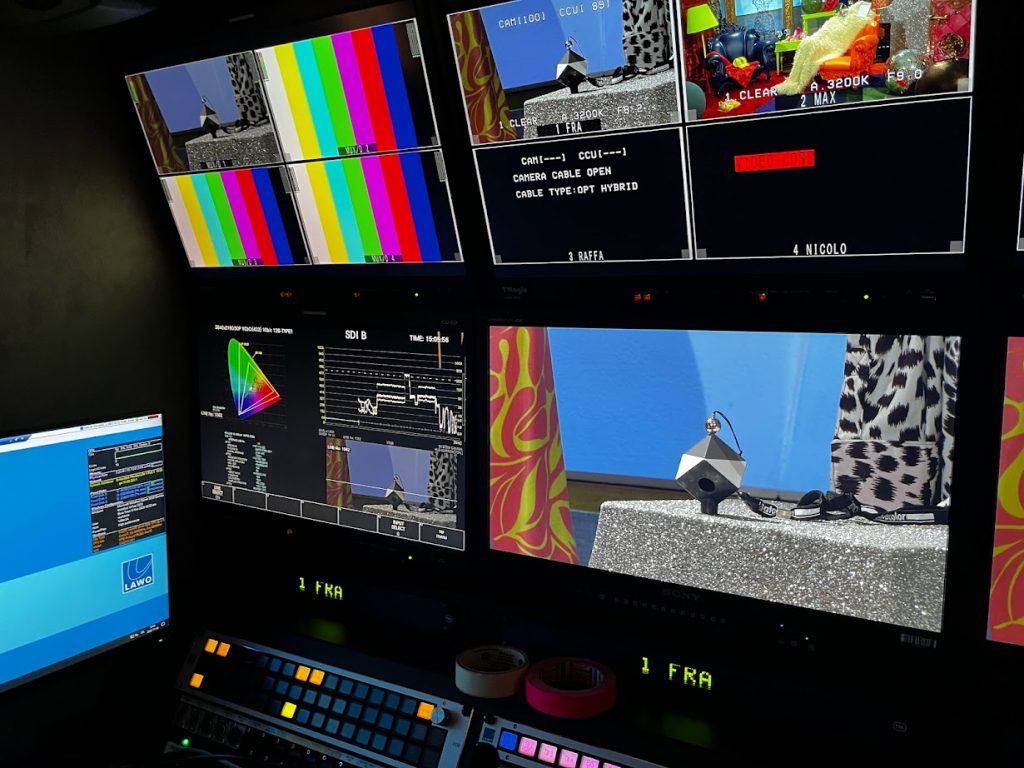 4K Production Team & Editorial staff CRITS
2023 November 17