Networks and Protocols
Active project
The television signal that we can see in our living room, after being generated in a TV studio or in an external shooting site, in order to reach our TV set, makes use of a rather complex and articulated telecommunications network. Broadcasting from the closest TV transmitter represents only the last part of this network.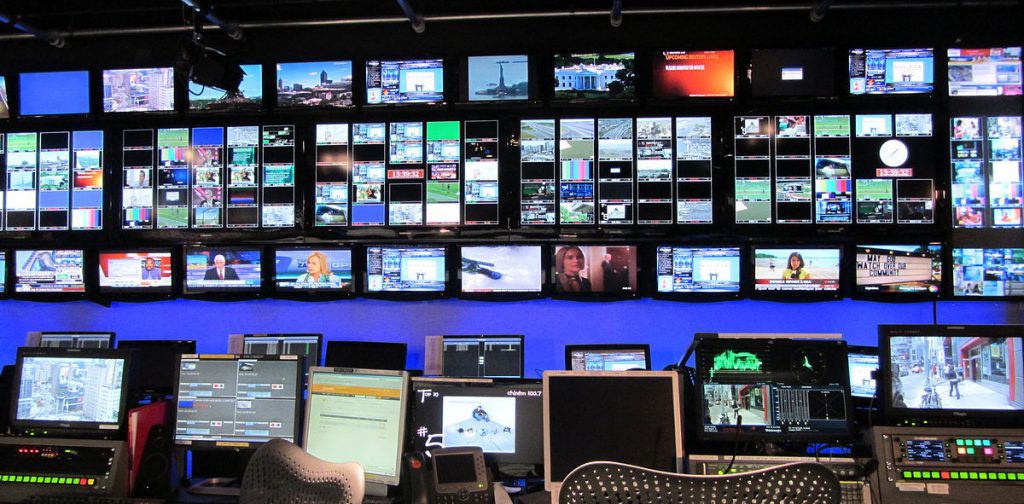 These transport networks may use a plurality of transmission means (e.g., optical fibers, radio links, satellite links, etc.).
TV contribution is the transport of the high-quality video signal, in point-to-point or point-to-multipoint modality, from the shooting site to the TV studio, where further processing can be made, while TV distribution is the permanent transport of the TV signals towards the end users, from the central head-end (in Rome) to all transmitters located throughout the country, to the satellite uplink station and to the servers for the distribution on the Internet.
Rai uses an extensive nation-wide contribution and distribution network in SDH technology, own and operated by Rai Way, based on radio links and optical fibres. The Research Center has been active for years in close co-operation with Rai Way in the study of the technological developments of this network, such as the NG SDH technology, which allowed to increase its flexibility.
Looking ahead, thanks to the growing availability of IP (Internet Protocol) technology also in the context of video transport, television operators will tend more and more to use IP technologynot only for direct distribution to the end users on the web (in OTT modality), but also on contribution networks, over long distance fiber optic links and on wireless connections (eg. WiFi, WiMAX, 4G/5G), with the advantage of promoting the convergence of all the connectivity needs towards a single network. More recently, IP technology applied to real-time video distribution has begun to find its place also inside the TV studios, where it is likely that it will gradually replace current traditional video switchers.
However, the use of these IP networks, originally designed for transporting data traffic, makes it essential to consider also the aspects relevant to the Quality of Service (QoS) of the transported audio/video streams.
Rai-CRIT actively participates in these activities, in collaboration with ICT and TV Production Departments and with national and international (EBU) working groups, in order to explore opportunities and limitations offered by IP technology. In particular, we should distinguish between "managed" networks, where the network operator takes the responsibility of ensuring the required QoS by implementing specific technologies (e.g., MPLS), and "unmanaged" networks, which can are anyway fit for the distribution to the end user on condition that specific transmission protocols are used.

References
EBU Tech 3319: The WAN Roadmap: The use of WANs to carry audiovisual content, November 2007
EBU R 130: Unidirectional transport of constant bit rate MPEG-2 TS on IP networks, June 2015
Related Projects