Antennas for shooting on the move: "Best Paper Award 2019" at the COMSOL Conference in Cambridge
Design of a new antenna used for "Giro d'Italia"
In the framework of the long tradition of collaboration between the RAI- CRITS (Research Center for Technological Innovation and Experimentation) and Tecnologie Riprese Esterne di Torino (ING-PROD) in supporting the digital transition for needs related to shooting sports events on the move, we have recently analysed the critical issues and possible optimizations of the motorcycle-helicopter radio communication link.
In particular, a new type of compact antenna to be mounted on the motorbike case, which allows to overcome the polarization mismatch issues due to the reciprocal orientation of the motorcycle-helicopter, and to the possible safety problems for the operator (the current antenna being cumbersome and rigid), has been designed and optimized.
The analysis  have considered several solutions, some of which have been simulated. A series of prototyped antenna have been realized and successfully tested in laboratory and also in preliminary tests with helicopter. These antennas, which have solved the aforementioned radio and safety issues, have already been used in the cycling tour "Giro d'Italia" last May.
An article, describing the above mentioned project activity, containing a simulative analysis and  measurements /laboratory tests of the considered antennas, has been presented at the COMSOL Conference 2019 in Cambridge, winning  the "Best Paper Award".
A revised version of  this article is published in Comsol News 2020 magazine.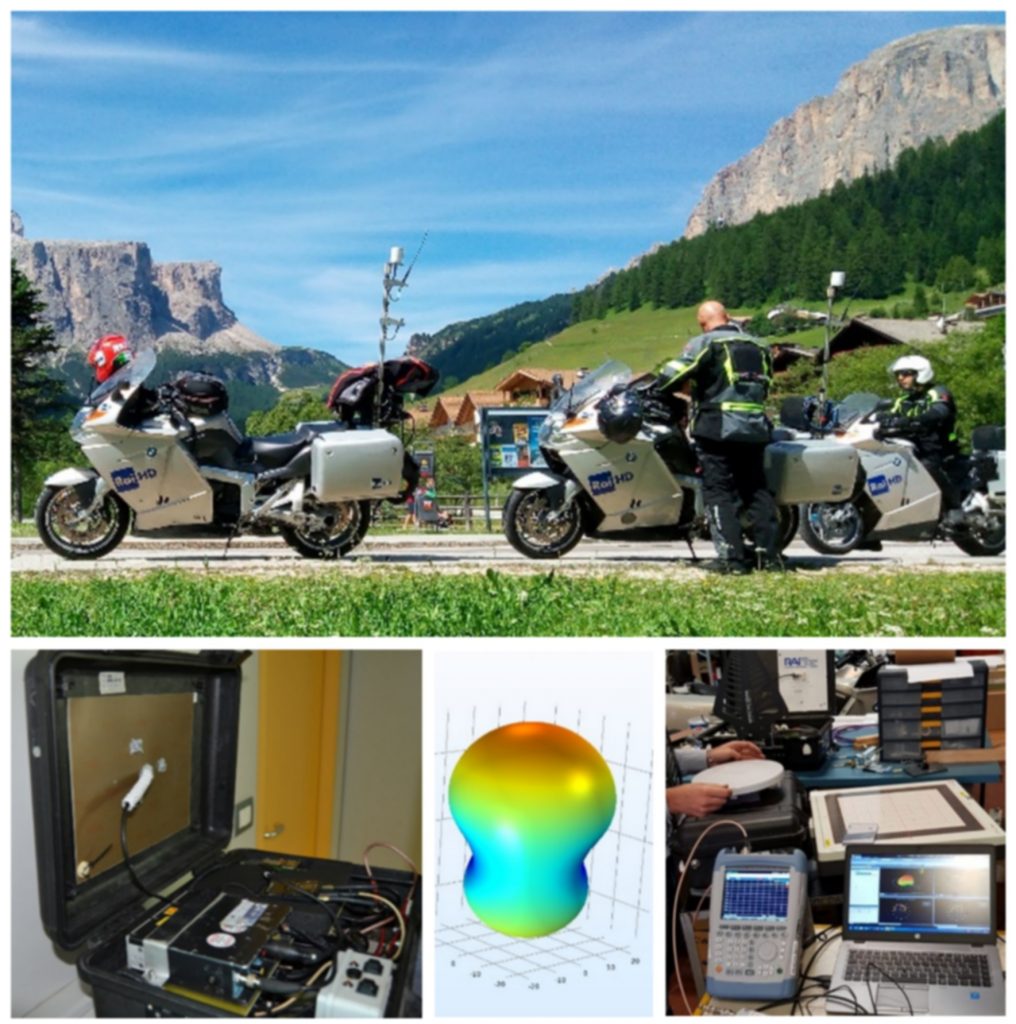 References
Assunta De Vita, Alessandro Lucco Castello, Bruno Sacco
2019 October 08