Alberto Morello awarded Honorary Fellowship of the DVB Project – 05/2022
The presentation was made during DVB World 2022 event in Brussels.
During the DVB world conference on 18 May 2022 in Brussels, Dr. Alberto Morello, director of the Rai Research Center until 2019, has been awarded the DVB Honorary Fellowship title for his contribution to the definition of DVB broadcasting standards, in particular for leading the technical group that developed the DVB-S2 specification for satellite transmissions, used all over the world.
For this reason he is internationally recognized as the "Father of DVB-S2".
https://dvb.org/news/father-of-dvb-s2-awarded-honorary-fellowship/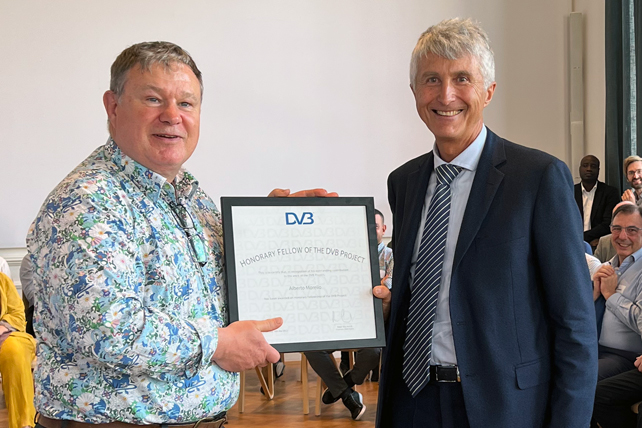 Mauro Rossini - Editorial staff
2022 May 27